Funds locked awaiting future fuel review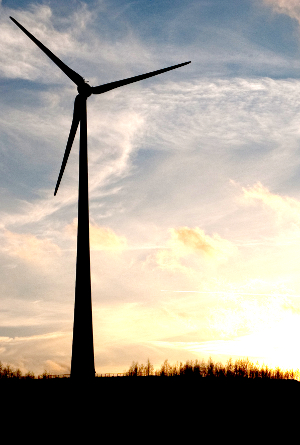 Media outlets claim at least $1 billion worth of resource projects are on hold in Victoria alone, awaiting the review of the Renewable Energy Target.
Fairfax Media publication The Australian Financial Review says Spanish wind developer Acciona claims it has $750 million worth of projects on the shelf in Victoria, as the company waits to see their viability following the review of the RET.
The Target was set up to enforce a greater reliance on renewable energy sources, but there are rumours now that a review will seek to reduce the target and allow producers to continue gaining energy from sources that are cheap to exploit.
According to the AFR, Acciona's managing director Andrew Thomson said the company will begin to look elsewhere in the world.
"For the last few years, we've been pretty much at a standstill. From the point of view of an investor, what we need to see is stability and predictability," he said, according to the newspaper.
The AFR also reports that Clean Energy Council chief executive Brian Green is concerned perceptions of sovereign risk are increasing among international investors.
Meanwhile, in the review itself, questions are continuing to be asked about potential conflicts of interest among the people appointed to look into the future of the RET.
Former Caltex chairman and outspoken climate change sceptic Dick Warburton will head the panel, clearly concerning for many renewable advocates and believers in basic atmospheric science.
But now it seems some reviewers are not being adequately assessed for conflicting interests.
CSIRO board member and former head of WA's Verve Energy, Shirley In't Veld, said she was not asked to disclose her other interests.
"It is generally accepted practice that any conflict of interest would be declared up front, without being asked,'' Ms Veld told the Sydney Morning Herald on Wednesday, two days after the announcement of the panel.
"I wasn't asked, but I don't have any conflicts."
"All panel members have completed private interests declarations, as is required to identify potential conflicts of interest," Environment Minister Greg Hunt has told Fairfax Media.
"I have zero confidence in the independence or rigour of this anti-renewable energy review," Greens leader Senator Christine Milne said in response.
"It is no more than a hatchet job on the RET by a team of people notorious for their opposition to strong action on global warming or the roll-out of renewables."