Fossil fuels lose super favour, still big on campus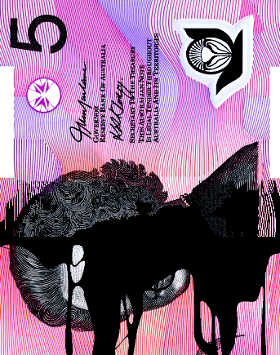 A major Australian superannuation fund has deemed fossil fuels to be 'socially unacceptable', and will no longer make investments in that direction.
At the same time, the fossil fuel investments of major universities have been questioned.
UniSuper is Australia's seventh largest fund and primarily services higher education and research workers.
The fund has recently told its members that its socially responsible packages will no longer include fossil fuels.
It means that anyone who chose such an investment direction would know their money will not be invested in fossil fuels, gaming, alcohol and weapons.
The plan will go ahead and funding will be withdrawn next year, unless members object.
UniSuper says it will first look to withdraw from exploration and production in the coal and gas sector, before pulling back from power suppliers and other fossil fuel companies in coming years.
UniSuper currently manages about $1.6 billion in sustainable investments, just a small proportion of its overall funds.
Minerals Council Australia CEO Brendan Pearson rejects the idea.
"It's really an anti-coal campaign dressed up as investment advice," he said.
"I think we should see it for what it is and I think investors will look at the cold, hard facts.
"Coal has a bright future. The International Energy Association chief economist said not just the other day that coal has a rosy future for a long time to come."
Meanwhile, David Karoly, a lead author for the Intergovernmental Panel on Climate Change (IPCC) has questioned the investment portfolio of several Australian universities.
He says the groups leading the charge to reduce the impacts of climate change are also banking on the success of major contributors.
"All universities, including Monash and [University of] Melbourne where I am now, need to take extremely seriously their investments in fossil fuels, which are really supporting an industry which is causing damage to the climate," he said.
Former Liberal Party leader John Hewson inadvertently received internal communications from Monash University when he recently asked about it fossil fuel investment.
Dr Hewson says he was accidentally given documents detailed about $400 million in fossil fuel investment, and a 'fortress' mentality built around protecting them.
Dr Hewson said the university was keen to distance itself from its monetary interests, and that other major institutions can be expected to operate the same way.
"The response [from Monash] seemed to be firstly; 'Let's not be part of this. Let's just ignore it, push it aside it will go away'," he told the ABC.
"How do they defend running that sort of risk?
"Let's assume that tomorrow there is a catastrophic - series of catastrophic climate events which dramatically affects the value of some of their investments, the share prices collapse.
"People say; 'oh it can't happen, I heard that all the way throughout 2007 when funds I was associated with were getting out of the stock market thinking well the market's going down 50 per cent' - everyone's telling us they couldn't.
"All the asset managers were telling us 'oh no the market's not going to go down'.
"At some point you cannot go on defending the indefensible. At some point you are going to have to say; 'whoops, there is a risk here'."