Feds expand climate timeline

Print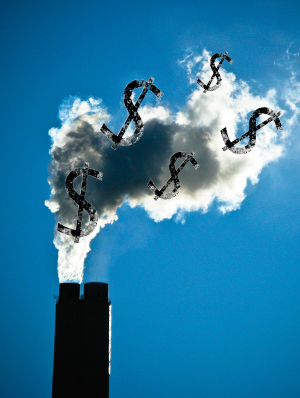 The Morrison Government has decided to spend its $2 billion "climate solutions fund" over 15 years, not 10.
The new Budget papers include a cut in the amount spent per year from $200 million to $133 million over the life of the fund.
The fund pays big polluters to implement greenhouse gas abatement projects.
The recently relaunched $2 billion Abbott-era emissions reduction fund is now allocated over 15 years from 2019-20.
Environment minister Melissa Price says auctions to deliver abatement will be conducted over a 10-year period but the money will be spent over 15.
"The fund will deliver an additional 103 million tonnes of abatement to 2030," she said through a spokesperson.
"There is scope to contract additional abatement between 2031 and 2035, or bring this funding forward to provide additional abatement in the period 2021 and 2030, depending on market conditions."
Greens climate spokesperson Adam Bandt noted "there's more new money for the Cairns ring road than for climate change" in the 2019 budget.
The Budget papers show the balance of the Coalition's $3.5 billion climate solutions package breaks down as follows:
Up to $1.38 billion in equity over six years for the Snowy 2.0 pumped hydro project and $5.5 million for oversight of that project
$61.2 million for the energy efficient communities program
$56 million for a feasibility study for the second inter-connector between Tasmania and the mainland
$18 million on energy efficiency
$400,000 to develop a national electric vehicle strategy