Engie has NSW interest

Print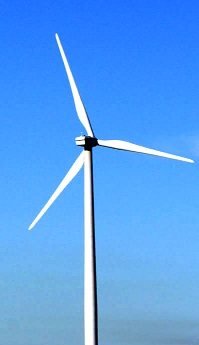 French firm Engie has bought into a $750 million wind farm development project in central NSW.
Engie has entered into a deal with wind farm developer Wind Energy Partners Pty for the Hills of Gold wind farm in the New England region.
The 420-megawatt project is in its final development approval stage, but Engie says it should be able to start construction in early 2022.
Some analysts have welcomed what appears to be Engie's return to renewables, after recently selling its Australian renewables business to Infrastructure Capital Group.
The Hills of Gold project is located within one of NSW's Renewable Energy Zones, which were set up to help avoid grid connection issues plaguing some other new projects.
Engie has scrapped investment in coal power generation with the shutdown of the Hazelwood generator in Victoria and the sale of the Loy Yang B coal-fired plant to Alinta.
The company owns a gas-fired generation system in South Australia that can be used to firm up variable wind power generation at short notice.
The Hills of Gold investment "marks another clear milestone for Engie in supporting the journey towards carbon neutrality," according to Engie Asia Pacific president and regional CEO Paul Maguire.
The plans include up to 70 wind turbines of about 6 MW capacity each, installed at a site about 8 kilometres south-east of the village of Nundle. It should be able to generate up to 1100 gigawatt-hours of electricity a year.
The proponents will also have to build a substation and dedicated transmission line to connect to the existing TransGrid line from Liddell to Tamworth.