Ebola deaths hit 7000 as researchers ramp up

Print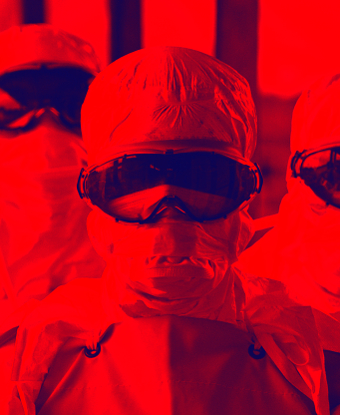 The World Health Organisation's latest figures show more than 16,000 people have been infected with the Ebola virus in West Africa, and almost 7000 have died.
The figures show the WHO has missed its goal of getting 70 per cent of known cases into isolation by the weekend – if this had happened; experts predicted the outbreak would have begun to decline.
But the new death toll, released late on Friday, actually showed an increase of more than 1000 deaths since a report just two days before.
The big jump shows just how sporadic and slow-to-come the data is.
Tallies of cases and deaths often see large jumps when backlogs of information are cleared.
Friday's data showed there have been 16,169 cases across Guinea, Liberia and Sierra Leone.
Mali's President Ibrahim Boubacar Keita claims there are no more confirmed cases of Ebola in the country, but the WHO report says sick people are continuing to cross over from neighbouring Guinea.
But there has been some success in the research-based fight against the virus.
An experimental Ebola vaccine from pharmaceutical giant GlaxoSmithKline caused no serious side effects and produced an immune response in patients who received it, new reports in the New England Journal of Medicine say.
"The safety profile is encouraging, as is the finding that the higher dose of vaccine induced an immune response quite comparable to that which has completely protected [lab] animals from Ebola," said Dr Anthony Fauci, director of the National Institute of Allergy and Infectious Diseases (NIAID).
The tests for this particular drug are only trying to gauge how safe the vaccine will be, but researchers said the immune response showed promise that it would be effective.
Another GlaxoSmithKline vaccine is also being trialled for safety in England, Mali and Switzerland, as well as one from Iowa-based NewLink Genetics.
NewLink's vaccine has already been purchased by Merck for $50 million.
Johnson & Johnson will trial an Ebola vaccine in January next year.