Drilling fires up with protestors' win undone

Print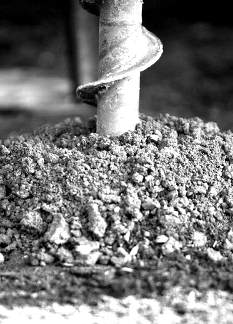 The NSW Supreme Court has overturned a State Government decision, which banned Metgasco from drilling at its Bentley Project.
Reports say the drilling activity was shut down by the government in response to widespread discontent and vocal protests.
This led to the Metgasco Limited vs. Minister for Resources and Energy case, in which Justice Richard Button declared that the suspension of Metgasco's operations was not made according to law.
Resources and Energy Minister Anthony Roberts had referred the Metgasco Bentley Project to the Independent Commission Against Corruption in May 2014, following claims that the exploration licence was granted without proper community consultation.
Justice Button said the decision came from the outcome of consultations, rather than the means by which that consultation was carried out.
"The Delegate [Minister Anthony Roberts] was entitled, by way of more than one pathway leading to the guidelines, to consider whether Metgasco had engaged in consultation that could be characterised as being effective in its attributes but not its results," Justice Button said.
"That includes whether the community consultation plan was sufficient."
The Australian Petroleum Production and Exploration Association (APPEA) welcomed the decision, saying protests should not be considered an indicator of 'ineffective' consultation.
"Last year's suspension decision only served to encourage the actions of protestors intent on stopping natural gas production," APPEA stated.
Metgasco says it will need police escort to get drilling equipment onto site, and will seek compensation for the unlawful suspension and for damages inflicted on the company and shareholders.
Minister Roberts says the NSW Government will review the judgement.