DFAT staffer in activist probe

Print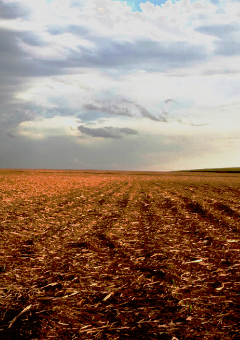 A senior DFAT worker is being investigated for her links to animal activist groups.
Julie Delforce, has been stood down from her position as a senior sector specialist in DFAT's Agricultural Development and Food Security section.
She is the mother of renowned activist Chris Delforce, who recently published the controversial Aussie Farms website.
The website features a map of the location and contact details of thousands of Australian livestock farmers, which has been labelled an "attack list" for activists.
Dr Delforce is now being investigated for "potential links to activist websites".
"This investigation will be comprehensive and include a full examination of Dr Delforce's business interests, including any links to animal activist websites," DFAT said in a statement.
"Dr Delforce has been stood aside from her duties pending the outcome of this external investigation."
The Federal Government introduced new laws this year that threaten jail time for a person using a carriage service to promote on-farm trespassing.
Former Agriculture Minister David Littleproud said at the time that the new laws would "protect farming families from farm invasions".
"Aussie Farms organisers have a choice, take your attack map down or go to jail," Mr Littleproud said.
Activist Chris Delforce has issued a statement saying he has "no doubt" the investigation will confirm "my mother's lack of involvement in exposure of animal cruelty".
"After all the industry's efforts to frame the animal protection movement as an attack on farming families, I think it's unashamedly ironic and utterly disgraceful for them to now openly attack my family — who have nothing to do with my animal advocacy work," Mr Delforce said.
Trade Minister Simon Birmingham said: "the decision by the Department to stand the employee aside while a thorough investigation is completed is both necessary and appropriate".