Council climate coalition grows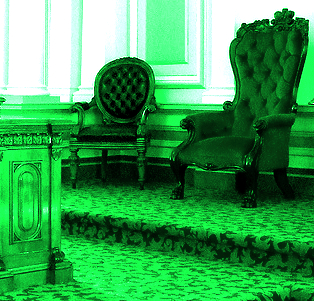 Seventy local councils representing almost a third of Australia's population are taking action to tackle climate change in their own backyards.
The Climate Council's Cities Power Partnership - a national climate program for local government - has welcomed 35 new councils to the fight against climate change.
The scheme now covers about 7.5 million people
New additions to the Cities Power Partnership include sustainability powerhouses Sydney, Brisbane and Darwin, as well as metropolitan, regional and rural local governments from across the country.
The Climate Council says the eager uptake shows the enormous opportunity local governments have to be part of Australia's climate solution.
Climate Councillor and international climate scientist Professor Will Steffen congratulated the councils.
"We're excited to see a record number of councils jumping on board with the Cities Power Partnership," he said.
"As the tier of government that's closest to the community, local councils have the power to genuinely transform the way we generate and use energy."
"It's clear that Australians support climate action from their council. We're calling on all local governments to join the groundswell of climate action spreading across the country."
The councils joined the climate fight at the launch of Australia's largest floating solar farm, a groundbreaking project backed by Cities Power Partnership member Lismore Council and Lismore Community Solar.
Lismore City Mayor Cr Isaac Smith said that the Cities Power Partnership plays a crucial role in connecting the work that councils are doing on climate change.
"The Cities Power Partnership has connected us with councils across the country tackling climate change, and is helping to motivate those just getting started on their climate journey," he said.
"Councils have the power make a huge difference to the way the community uses energy, and it's time for us to use that power to transform Australia's energy landscape."
Other councils have been keen to spruik their green credentials too.
South Australia's City of Onkaparinga Mayor Lorraine Rosenberg said there are a lot of ways to minimise the environmental impact of providing services and facilities.
"One of the leading local government networks for climate action, the Cities Power Partnership was designed to increase action to reduce emissions in this sector," Cr Rosenberg said.
"Local government can't sit on its hands and wait for solutions to come to us from other tiers of government or external organisations, we must build capacity together and develop our own ways to tackle climate change.
"Through a range of measures, including the introduction of solar power at 24 council sites, we've already achieved a 30 per cent reduction in emissions.
"We're also installing LED lighting across our city that will save a further 2200 tonnes in greenhouse gas emissions each year."
NSW's Bathurst Mayor Graeme Hanger said his council would use the partnership to display and inspire positive action.
"Joining Cities Power Partnership gives Bathurst Regional Council an opportunity to showcase the work we are doing at a local level to embrace energy efficiency, deliver energy savings to the local community and reduce Council's carbon emissions," Cr Hanger said.
"It also provides council with opportunities to learn from other councils and from experts in the areas of energy efficiency, renewable energy and sustainable transport."