Coal cuts life short for millions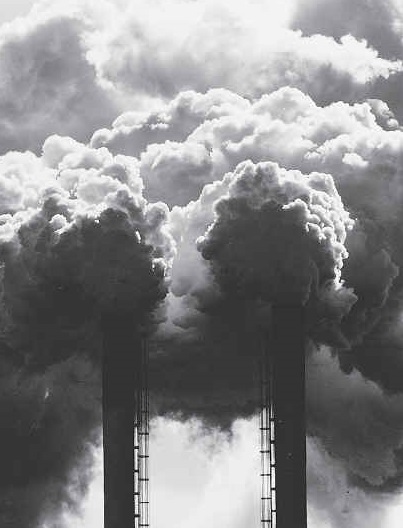 The International Energy Agency (IEA) says coal power leads to about 6.5 million premature deaths per year.
The IEA's 2016 World Energy Outlook Special Report on Energy and Air Pollution, includes a global evaluation of energy trends with a level of detail never before achieved.
Despite the growing recognition that clean air is needed for clean health, the problem of air pollution is far from solved in many countries.
The scale of the public health crisis caused by air pollution and the importance of the energy sector to its resolution are the reasons why the IEA has retooled its review to focus more on this critical topic for the first time.
The report includes a 'Clean Air Scenario', in which it proposes a pragmatic and attainable strategy to reconcile the world's energy requirements with its need for cleaner air.
Along with the multiple benefits to human health, the strategy argues that resolving the world's air pollution problem can go hand-in-hand with progress towards other environmental and development goals.
The IEA's Clean Air Solution measures require:
Global energy demand should be 15 per cent lower due to the greater urgency in implementing energy efficiency initiatives, which are forecast to drive a 2.9 per cent annual reduction in energy intensity of global economic activity
Renewable energy uptake must accelerate substantially, developing at a compound annual growth rate (CAGR) of 7.6 per cent over 2013-2040
Global coal consumption figures of 3,909 million tonnes of oil equivalent (Mtoe) in 2013 must be the peak, declining to 3,849 Mtoe by 2020 and further to 3,253 Mtoe by 2040. This would leave a CAGR of -0.7 per cent for 2013-2040
Tim Buckley from the Institute for Energy Economics & Financial Analysis (IEEFA) says the IEA's assumptions underestimate the combined impacts of; the global push to limit climate change, the steep from in the cost of solar power, and the acceleration of energy efficiency, smart grids, renewable supplies and battery storage technology.
"The IEA Energy and Air Pollution report provides a detailed analysis of air pollution impacts of fossil fuels, including Particulate Matter, sulphur oxides, nitrogen oxides, carbon monoxide, volatile organic compounds, ammonia and ground level o-zone," Mr Buckley says in an article for RenewEconomy.
"This World Health Organisation concludes that 6.5 million premature deaths annually are attributed to air pollution – more than one in every nine deaths worldwide.
"Indoor air pollution from burning kerosene and biomass kills an estimated 3.5 million annually, and outdoor fossil fuel air pollution kills another 3 million.
"Particulate emissions from coal combustion is identified as the key underlying factor."