Cheap power push backed by governments

Print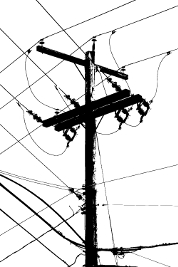 The Industry Minister says he wants to save households' some money by making Australia into a cheap energy capital, hoping that smart meters will make it happen.
A Council of Australian Governments (COAG) Energy Council meeting in Adelaide late last week heard that the Australian Government wants a new focus on reforms to reduce electricity prices and give consumers more power over their bills.
"Australia is an energy and resources superpower," Industry Minister Ian Macfarlane said.
"Our competitive edge has been built around access to affordable electricity and we're now entering a new phase of growth as the LNG industry ramps up.
"But there's more we can do to give Australian householders and businesses the ability to choose how they use energy and to reduce their electricity bills," Mr Macfarlane said.
He said the COAG Energy Council has agreed to take action on a reform process that will put individual householders in the driver's seat.
"New rules to strengthen the ability of the Regulator to determine how much network businesses can spend are now coming into effect to deliver real savings to customers from next year," Mr Macfarlane said.
"The Council ... agreed to support a competitive market-led voluntary roll out of smart meters with incentives for customers to seek out meters that provide them with the information and service that they want."
Finally, the Industry Minister said he would respond to concerns from many areas of government about the broad potential risks of CSG extraction in particular.
"The COAG Energy Council also agreed on a clear vision to manage the unprecedented changes in our gas market, including increased cooperation on common issues when bringing on new sources of supply like coal seam gas (CSG)," he said.
"CSG is already a feature of the market. We want communities to have objective scientific evidence about the impacts of this resource so they can make informed decisions about projects such as those that have brought Queensland such prosperity in recent years."