Biofuel farm pilot funded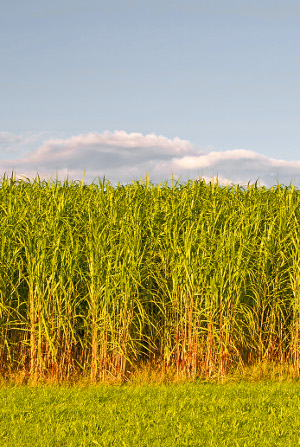 Funding is being provided for a demonstration facility to produce biofuels and other renewable chemicals from crop and forestry wastes.
Ethanol Technologies (Ethtec) has received $11.9 million in funding from the Australian Renewable Energy Agency (ARENA) to go towards a $48 million demonstration facility at Muswellbrook.
The project is a collaboration between the University of Newcastle, Newcastle Institute for Energy and Resources (NIER) and Muswellbrook Shire Council, Ethanol Technologies (Ethtec).
Currently, farmers are forced to decide whether their crops are used for food or fuel production, as ethanol is produced from the valuable food portion, known as 'first generation technology'.
Ethtec wants to eliminate the food versus fuel tension, using the waste streams left behind once the food portion has been harvested from crops, known as 'second generation technology', to make fuel and give farmers a second source of income.
The project will help create a commercially viable process for the country to tap into a $130 billion ethanol industry that currently only makes up approximately one per cent of Australia's fuel consumption.
It also seeks to create a pathway to a sustainable export market for Australian produced ethanol.
Ethtec's innivative 'strong acid' technology will use feedstock waste streams such as wheat straw, cotton stubble, sugar cane bagasse and forest material left behind after the valuable food and fibre components have been harvested from crops and timber plantations.
"This project is about developing the engineering data behind the process to ensure it is commercially viable. We know you can take waste streams, convert them into sugars and then turn those sugars into biofuels or green chemicals, but it's got to be competitive with crude oil products," said Ethtec senior biotechnologist, Dr Geoff Doherty.
"The overarching benefit of this technology will revolutionise agribusiness because farmers will be able to continue to grow crops, sell the valuable part into the food market and have a second market for the left-over waste stream.
"Creating a value for fibre will also incentivise land rehabilitation programs, such as mine rehabilitation and the planting of trees to remediate high salinity soils. At the moment, most farmers don't do it because it's worth nothing and takes their fields out of action for many years. This process will keep their land productive while also being remediated."
With 98% of Australia's transport energy still derived from fossil fuels, Dr Doherty said Australia was lagging behind the rest of the world in the bioenergy sector.
"By displacing a litre of petrol with second generation ethanol, greenhouse gas emissions can be reduced by over 90 per cent. A lot of other countries are developing bio economies and finding ways to make biofuels and green chemicals from their agricultural resources, whereas we've had such a good run with our resources sector that we haven't been forced to innovate.
"I think it's widely recognised now though that we do need to start innovating, particularly if we want agribusiness to thrive," he said.
Important tests will be carried out in phases over the next three to five years and will be tested at a demonstration facility based in Muswellbrook.
"Our demonstration facility is where we convert the feedstock to sugars in solution, which is then fermented to ethanol and potentially other biorenewable products," Dr Doherty said.
"This pre-commercial facility can process around two dry tonnes of biomass per day and will be used to generate the engineering data to construct commercial scale plants with a biomass processing capability in excess of 250 dry tonnes per day."