Billions back Barossa gas

Print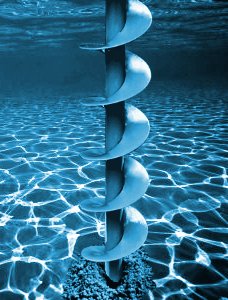 Santos says it is getting the money together to develop a major new gas field off the coast of Darwin.
The energy giant and its joint venture partners are preparing to pour $4.7 billion into the Barossa gas field project.
While there is much concern that the project will significantly increase Australia's greenhouse gas emissions and threaten pristine waterways off the Top End, both the Commonwealth and Northern Territory governments say the project needed for the so-called gas-led recovery.
It has also been welcomed as a sign of confidence after last year's dive in oil and gas prices.
The plan is to pull gas from an offshore field 300 kilometres north of Darwin, in Commonwealth waters.
The project includes a new floating production facility and underwater production wells, as well as a new pipeline connection between the Barossa field and the Darwin LNG processing plant on shore.
Once onshore, the gas will be liquefied and stored for export overseas.
The plant is expected to have a capacity of about 3.7 million tonnes of LNG a year.
"This is the largest investment in the oil and gas sector in Australia for almost 10 years," Santos managing director and chief executive Kevin Gallagher said.
The company claims that 600 jobs will be created during the initial construction phase. Just 350 longer-term workers will be needed in Darwin when the production phase begins around 2025.
Santos says it is aware that carbon offsets will be required if its emissions exceed baselines set by the Clean Energy Regulator. However, there has been no decision yet on which jurisdiction will have responsibility for offsetting the emissions.
The project site is about 100 kilometres north of the Tiwi Islands and the Oceanic Shoals Marine Park, and the planned pipeline will pass by as close as six kilometres.
Local conservation groups say this will have devastating impacts on biodiversity in the region, including on critical habitat for the threatened Flatback and Olive Ridley turtles.