Big players say RET can drop, and be met for less

Print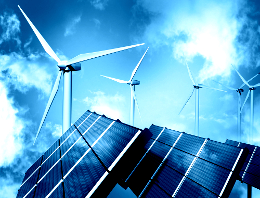 Some major energy providers have made their pitch ahead of the Renewable Energy Target review this year, claiming the figure should now be lowered.
News Corp publications claim the federal Coalition is under pressure to scale back the RET, despite many interested parties saying the target is not high enough.
One newspaper report says Origin Energy, one of Australia's largest providers, thinks photovoltaic roof panels should be able to compete without subsidy in coming years.
The subsidy to reduce the price of rooftop solar panels for consumers has led to their installation on over one million Australian roofs and millions of dollars saved on power bills.
Origin has reportedly suggested to a Senate inquiry into the direct action plan that PV system support should be "moderated", price caps on renewable energy certificates for rooftop solar should be cut, and the size of PV solar systems that qualify should be reduced.
"The cost of installing solar has come down significantly, and government support has rightly been adjusted accordingly," Clean Energy Council deputy chief executive Kane Thornton says.
Mr Thornton believes Origin's ideas would effectively stop premises from taking up solar, and only increase dependence on gas.
For now, the Coalition will continue to provide $500 rebates for the installation of solar systems over the next 10 years; including solar water heaters, pumps and rooftop PV systems.