Big firms eye hydro-trains

Print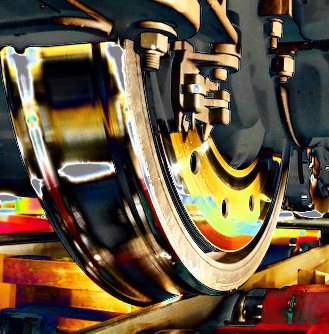 Two of Australia's biggest industrial firms are looking at hydrogen-powered bulk freight trains.
Aurizon and Anglo American have reached a new agreement they say will help them reach their decarbonisation goals.
They are funding a feasibility study to look at using Anglo American's hydrogen power technology from its ultra-class 290 tonne haul truck fleet on Aurizon's rail corridors in Queensland.
Hydrogen fuel cells and battery hybrid power units will be adapted for use on trains that run on the the Moura and Mount Isa lines, from Anglo's Dawson metallurgical coal mine and the Gladstone Port, and the North West Minerals Province to Townsville Port, respectively.
"Hydrogen offers enormous opportunity in decarbonising and continuing to improve the competitiveness of Australia's export supply chains," Aurizon managing director and chief executive officer Andrew Harding said.
"This is especially true for bulk products underpinning the Australian economy including minerals, agricultural products and fertilisers, industrials, and general freight."
Mr Harding says that while rail freight is already up to 16 times less carbon intensive than road, the company wants more.
"Aurizon is excited to be teaming up with Anglo American on this project, particularly given their success to date in developing unique technology solutions for use in mine haul fleets," Mr Harding said.
Anglo American says it wants its mining operations to be carbon neutral by 2040, with Scope 3 emissions to be halved by then.
Anglo American's local CEO Tyler Mitchelson says collaboration will be key to those goals.
"We know that we cannot achieve all of this alone, so we are working with partners along our value chains and outside our industry to find technical solutions to decarbonise," Mr Mitchelson said.
"This collaboration with Aurizon is a great example of the power of partnerships to help address the urgent issue of climate change, while we also look to catalyse new markets to support the development and growth of the hydrogen economy," he said.