Atlassian plans wood HQ

Print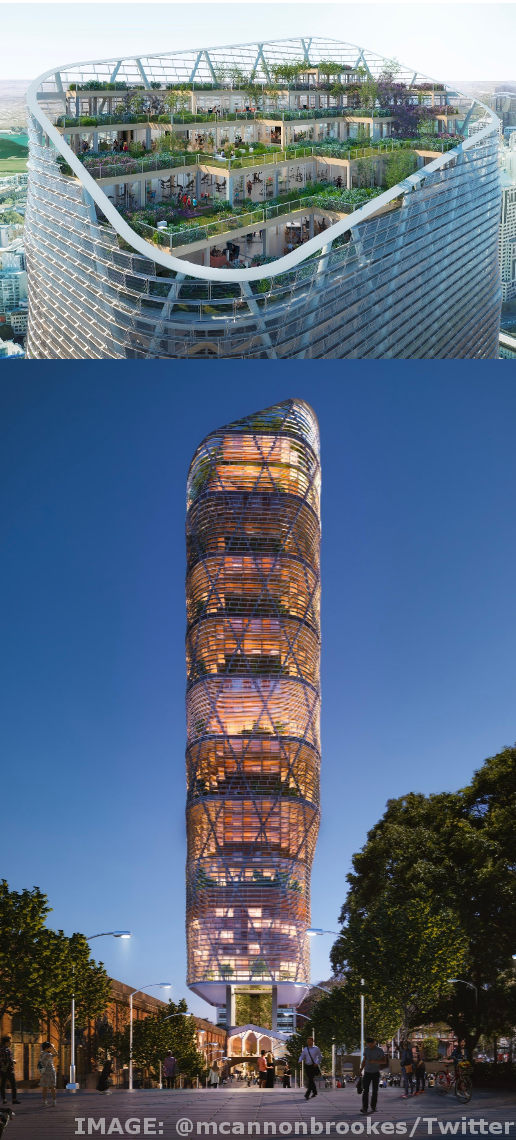 Australian tech firm Atlassian has announced plans to build the world's tallest hybrid timber tower for its new headquarters.
The company wants to build the 40-storey as the centrepiece of a NSW Government-backed tech hub, located next to Sydney's Central Station.
Atlassian HQ will involve masses of timber and a facade of glass and steel, a staggered outdoor garden and self-shading to control temperatures.
The building will include solar panels in its façade and is expected to run on 100 per cent renewable energy.
It is designed to accommodate up to 4000 Atlassian staff, with a youth hostel on its lower levels, when it is completed in 2025.
Atlassian co-founder Scott Farquhar says the company is taking a "long-term view" in building the new hub will most of its workforce is working from home.
"Buildings have to be a place where they attract your employees to come in, and do their best work, [and] it's a billboard to future employees," he told the Sydney Morning Herald.
"We have an opportunity to be maybe the first building in Sydney built for a distributed workforce in a new way."
Atlassian is the first anchor tenant in the tech precinct, but the NSW Government says it wants to attract up to 25,000 workers to the planned 24-hectare Central precinct.