ARENA backing SA battery

Print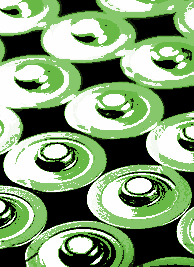 The Australian Renewable Energy Agency will fund a new $12 million battery in South Australia.
The 30MW battery at the Dalrymple electricity substation on the Yorke Peninsula "may not be the biggest battery in the world but pound-for-pound it will pack a big punch in demonstrating how utility-scale storage can contribute to a stronger South Australian energy network," according to ARENA chief executive Ivor Frischknecht.
"This is the first large scale grid-connected battery to be designed, built and commercially operated in Australia largely with private investment from energy providers," Frischknecht said.
Transmission network provider ElectraNet will design, build and own the battery and lease it out to a major energy retailer.
The battery should be operational by February 2018.
The reliability of South Australia's renewable energy system has been a central point in debate about the future of power in Australia.
While the SA system is capable of generating high amounts of renewable energy, particularly on sunny and windy weekends, more batteries and storage systems are needed to make sure power can be provided more consistently.
The state has secured a deal for Tesla to build an array of lithium ion batteries capable of storing 129 MWh of energy.
The smaller ARENA battery is part of a storage project that will help shore up the South Australian power grid.
Federal Energy Minister Josh Frydenberg said the battery would be used to counter any loss of supply in the Dalrymple area, forming a microgrid with the 90MW Wattle Point windfarm and rooftop solar PV systems.