APRA wants climate action

Print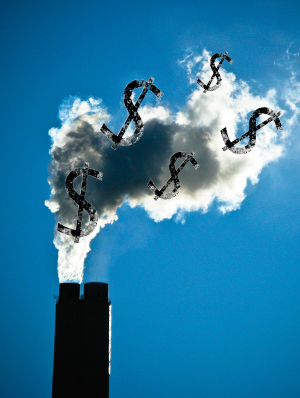 APRA says it may take regulatory action to force the finance sector to respond to climate change.
Geoff Summerhayes from the Australian Prudential Regulation Authority (APRA) says the watchdog has been quizzing banks, lenders and insurers, about their actions to assess climate risks, and will increase its efforts in the future.
APRA has set up an internal working group to assess the financial risk from climate change, and is coordinating with the corporate watchdog ASIC, the Reserve Bank of Australia (RBA) and federal Treasury to get a picture of the risks climate change poses to Australia's economy.
Mr Summerhayes says APRA believes climate change and society's response to it "are starting to affect the global economy".
Mr Summerhayes says commercial imperatives are driving a shift in the global economy, rather than the words and actions of scientists or policymakers.
"APRA is not a scientific body and I can't say with 100 per cent conviction to what extent scientists' predictions of increasing temperatures, rising sea levels, more frequent droughts and more intense storms will impact the Australian economy," Mr Summerhayes said.
"But what I can tell you with absolute certainty is that the transition to a low-carbon economy is underway and moving quickly."
Mr Summerhayes said the Sustainable Insurance Forum meeting in December heard "that keeping the planet on track to meet the Paris agreement's two-degree target could reduce fossil fuel revenues globally by a cumulative $33 trillion by 2040".
"So while the debate continues about the physical risks, the transition to a low-carbon economy is underway and that means the so-called transition risks are unavoidable," he said.
APRA will soon survey the entities it regulates to find out what the emerging best practice was, and judge their reaction to a global trend requiring companies to disclose climate-related risks.
"Whether due to regulatory action or – more likely – pressure from investors and consumers, Australia's financial sector can expect to see more emphasis on discourse around climate risk exposure and management," Mr Summerhayes said.