Approvals risk green efforts

Print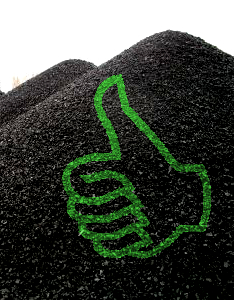 Experts say coal mine approvals in NSW will negate the state's emissions-reduction measures.
The NSW government has approved eight coal and gas developments since March 2018. The green light was given despite a goal the state set in 2016 to achieve net zero emissions by 2050.
The projects were approved by NSW's Independent Planning Commission (IPC), which operates at arm's length from the government, but is guided by a statement of expectations issued by planning minister Rob Stokes.
Analysis commissioned by environmental group Lock The Gate says the new mines alone will emit 89 million tonnes of CO2 over their lives — more than the annual emissions of New Zealand.
This is before about 1.3 billion tonnes of CO2 emissions are released from the burning of the coal and gas from those projects.
It is also about the same level of emissions that the NSW government is hoping to avoid between now and 2030 through its $32 billion Electricity Infrastructure Roadmap.
The projects "appear incompatible with both the NSW declared goal of net zero emissions by 2050 and Australia's commitment to the 2018 Paris agreement", Professor Ian Lowe from Griffith University wrote in his analysis for Lock The Gate.
"The New South Wales IPC is still recklessly approving new projects that will put significant amounts of greenhouse gases into the air," Professor Lowe told the ABC.
"New South Wales is doing some very good things.
"For example, they have a commitment to get most of their electricity from renewable fuels by 2030. They're commissioning some storage projects to make better use of solar and wind energy.
"But it's a bit dishonest to be cleaning up your house, but dumping your garbage on the street."
Professor Lowe said that at the very least, all projects should be made to generate their electricity from zero-emissions sources.