Alinta eyes offshore farm

Print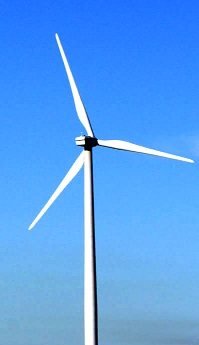 An energy company has unveiled plans for a $4 billion offshore wind farm.
Alinta Energy says it wants to make the Portland aluminium smelter to be fully powered by green energy.
It unveiled plans for the Spinifex 1000-megawatt offshore wind project this week, saying it would cost as much as $4 billion while creating new construction and operational jobs, and help secure employment at the smelter site.
Wind monitoring, site surveys and public consultation for the project will start soon.
Alinta's head of project development, Kris Lynch, says background studies have shown that Portland Bay has an "excellent" wind resource to run offshore wind turbines. More monitoring will be undertaken to check that wind is available in the broader area.
"The area we're investigating is around 500 sq km and about 10 kilometres from the shoreline, and the great thing about this proposal is that we can connect to the grid via the smelter and won't need to build new powerlines on private land," Mr Lynch said.
"We think the wind farm would need to be around 1000 MW to be viable."
There are no details yet on where the turbines will go and how big they will have to be.
Australia's offshore wind sector is in its infancy, but there are many advanced projects in northern European markets and in parts of Asia that show the viability of the technology.
Commonwealth legislation passed last month that allows clean energy projects to be built and operated off Australia's 34,000 kilometres of coastline.