Adani's protection claims reviewed

Print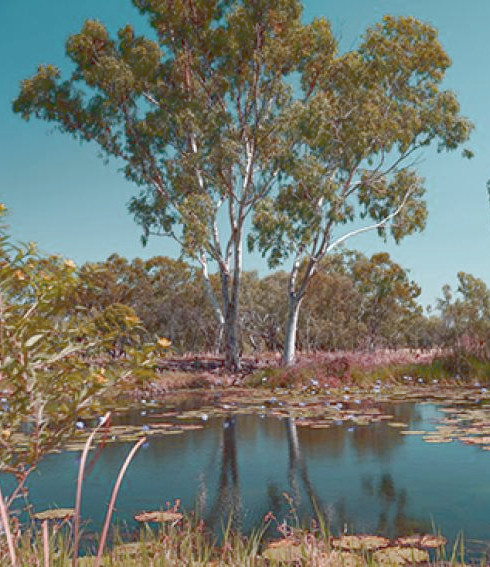 New reports say Adani's plans to protect pristine desert springs will not work.
The Australian Conservation Foundation commissioned reviews by environmental law and water experts, looking into Adani's draft plans to protect the Doongmabulla Springs and Mellaluka Springs from Carmichael coal mine works.
Adani says the plan is a "targeted and specific" part of a "robust, multi-layered approach" to controlling the impacts of its mine.
Earlier scientific studies found Adani's mine may "permanently drain" the springs.
The experts say there is no way to guarantee the springs would be protected because their source remains in doubt, and Adani does not appear willing to find it.
The Doongmabulla Springs carry Australia's highest level of legal protection, deemed "endangered ecological communities".
They contain a range of endemic and threatened species, which each have legal protection too as "matters of national environmental significance".
But if the Carmichael mine goes ahead, Adani will begin pulling up to 21 billion litres of water a year from the Great Artesian Basin, though it does not have strict volume limits so could extract more.
The company has been allowed to delay giving details of how it would protect the springs and their associated species and ecosystems during its environmental approval processes so far.
Water policy expert Tom Crothers has reviewed Adani's Groundwater Dependent Ecosystem Management Plan, reportedly dated "January 2018", and found "it doesn't protect them at all".
"It is about protecting Adani from prosecution for environmental harm. And it's also protecting the company from being held to account for impacts on their impact on environmental assets," Mr Crothers told the ABC.
He said the plan ignored potential damage from noise and vibration, and has no details on how to protect some ecosystems.
The 197-page plan proposes just three corrective actions if damage is caused to the springs, which consist mostly of investigations.
"All the way through the document, you see them say; 'We'll do an investigation to see if Adani is the cause of the impact, then we'll do more investigations and analysis'. It's about Adani protecting themselves," Mr Crothers said.
The investigations would be based on whatever data Adani provides, and leave room for Adani to avoid taking action if it decides it was not responsible.
Conservationists are calling on the Queensland Government to reject the plan.