Adani appears set to expand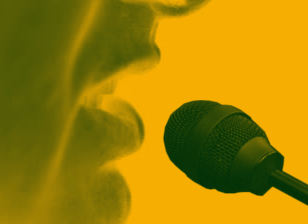 Leaked information suggests Adani is planning a bigger Queensland coal mine than it has publicly stated.
Adani announced in 2018 that it would scale down its planned Carmichael mine to produce 27 million tonnes of coal per annum, down from its original figure of 60 million tonnes.
But a 2019 contract allegedly shows Adani planning a rail link to the mine that carries 40 million tonnes a year, with an "ultimate capacity" of 100 million. It has been suggested that the higher figure includes coal mined at other operations but transported on Adani's rail line.
Adani's Carmichael mine is the most advanced of several operations planned for Queensland's coal-rich Galilee Basin.
Planned mines by billionaires Gina Rinehart and Clive Palmer face serious regulatory and financial hurdles before any work can begin.
In addition to the contract, Adani Australia chief executive Lucas Dow has been recorded at an LNP fundraiser on the Gold Coast saying Adani is permitted to export up to 60MT (million tonnes per year).
Adani donated around $247,000 to the Liberal and National parties last financial year.
In the footage, Mr Dow is asked about the number of jobs that a 10MT-a-year mine would deliver.
Mr Dow described 10MT as "the initial phase".
"The one thing we've been very clear on is we're permitted up to 60MT," he said.
In the video, Mr Dow then appears to notice that someone is recording his remarks.
"Sorry, are you recording that? Or you're … no? Okay. We're permitted up to 60 million tonnes, so the reality is we've got an opportunity to be able to expand beyond that," Mr Dow said.
The company has been accused of saying one thing to the public and another to the LNP.
Adani also mentioned a figure of 100MT export capacity in a contract for construction camp operations with French mining services giant Sodexo, dated September 2019.
A Sodexo employee reportedly leaked the contract to activist groups.
In an official statement to reporters, Adani sought to clarify its plans.
"We are building a 10-million-tonne-per-annum mine and, as per our original approvals, have permits in place for a 60-million-tonne-per-annum operation," the company said.
"The Carmichael Rail Network will be a multi-user rail line ensuring other mines in the Galilee Basin have access to transport infrastructure.
"The Carmichael Rail Network comprises a 200km narrow gauge rail line, connecting to existing rail infrastructure.
"Initial capacity is 40MT per annum, with the opportunity for increased capacity through the development of passing loops on the network if required."
The Climate Council says burning 100MT of coal for electricity would create between 188MT and 243MT of carbon emissions a year — more than the entire state of Queensland (158MT).